Analog
Artwork made with analog mediums, occupying physical space.
Mutations
2022
Mutation is a biological, social and technological process.
Inspired by the human's mutative power to shape itself and its environment these works present mutation as a method of growth, destruction and communication.
This collection started with three core illustrations that represent different expressions of life (insect, blossom, vine). I began to pull this imagery through different mediums and narrative perspectives, mutating it in the process. Along the way new elements alluding to science and technology were introduced as devices to further communicate these processes of mutation. Chimeric beings emerged as a result of combining this visual data.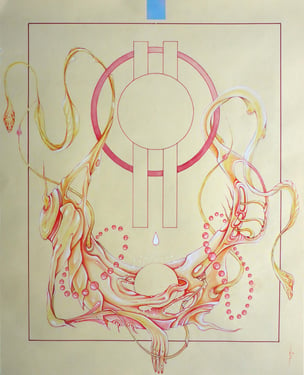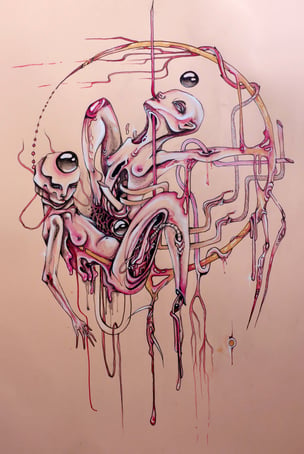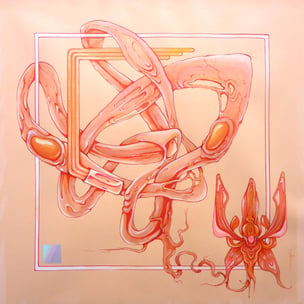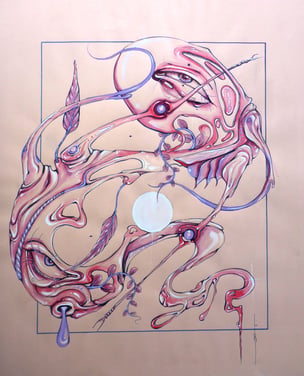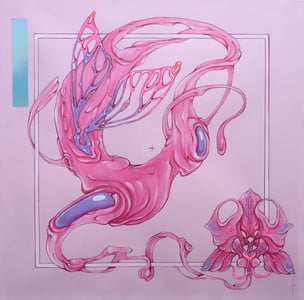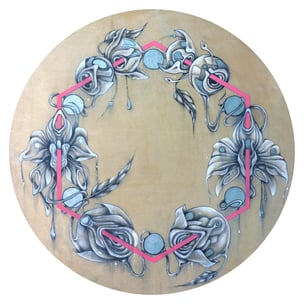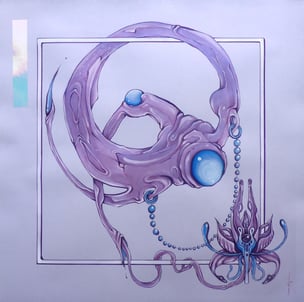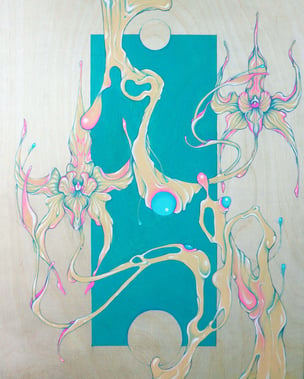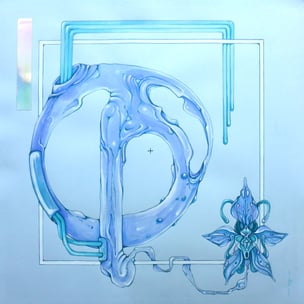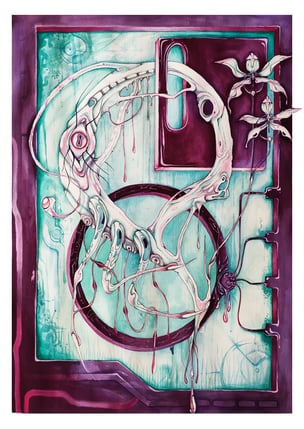 Liminal
2020 - 2021
Much of this body of work was sold or destroyed before I could document it. It was produced through the Covid-19 lockdowns over 2020 and 2021 which were a potent time of reflection and uncertainty. My approach to art making shifted as I was struggling financially and unable to live the life I was accustomed to. This resulted in some fragmented but powerful concepts and an evolution in my skills that was afforded to me by a surplus of spare time. Some large changes in my personal life over this time offered a wealth of emotional content to transmute into imagery.
The five paintings shown here kept me fed and sheltered during the pandemic.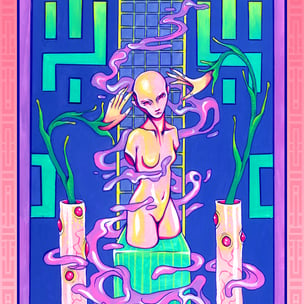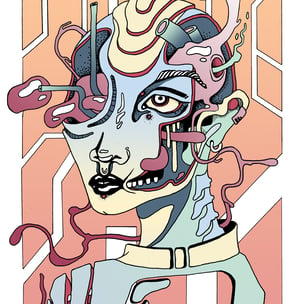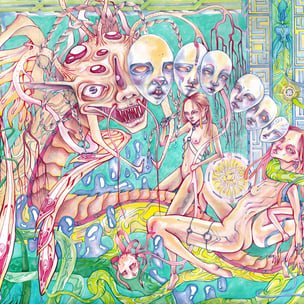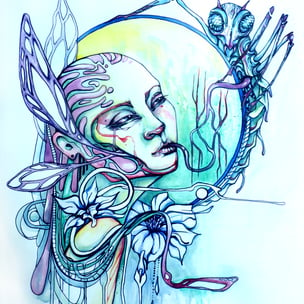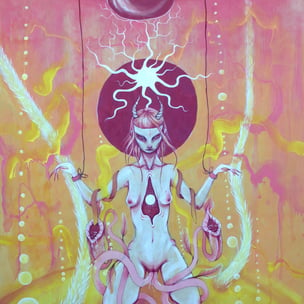 Chromera
2019 - 2020
Each piece of the Chromera collection was created live at events over two years, they are imbued with the atmosphere and personalities of the spaces they were conceived in. Over this time the majority of my work was done at festivals or nightclubs and dayparties. Working in these environments transformed my methods, subject matter and preferred materials.
Chromera is a chronicle of colourful chimeras, a deck of archetypes that one encounters in the party scene with their own brands of personal facades and emotional expression.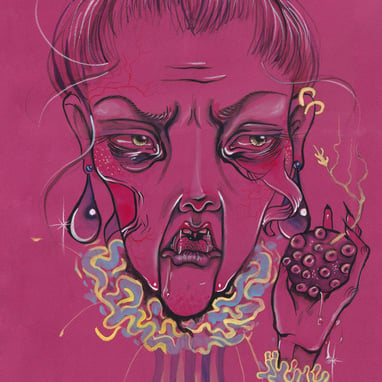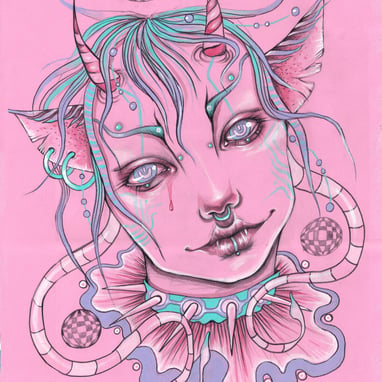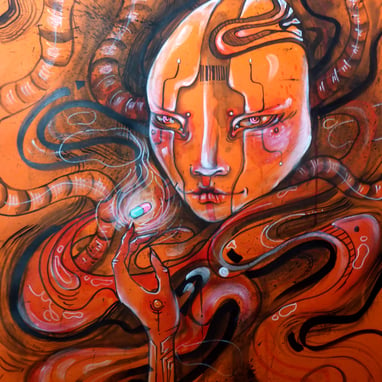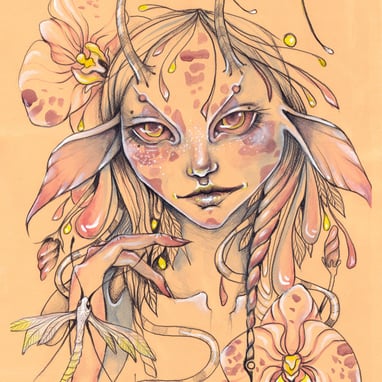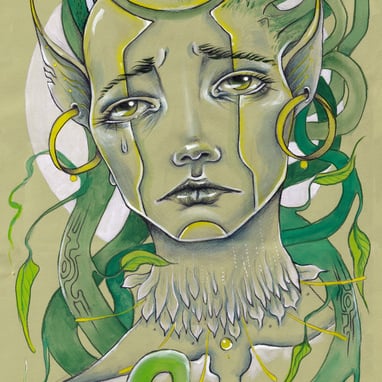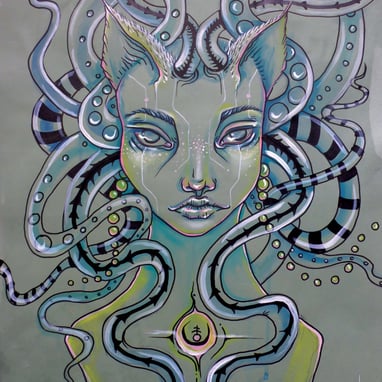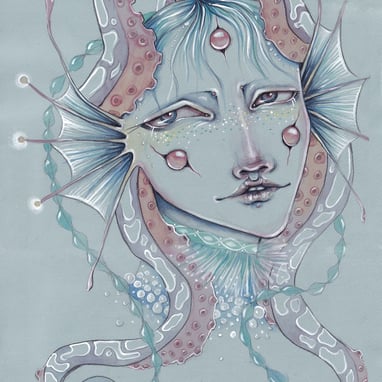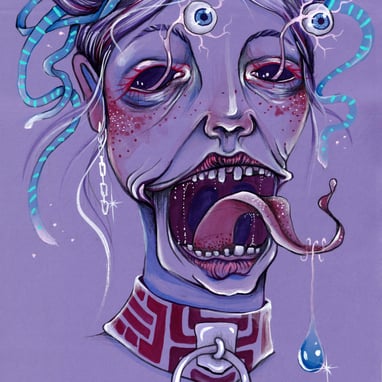 Designer Divinity
2018 - 2020
I have been fascinated by the ideologies that are tied to the forms of mannequins and the position they hold in consumer culture seems to reflect that of an icon or a totem of aspiration. When I began exploring ways to bring my entities off the page and into the 4D it was logical to use these pre-made objects with their intrinsic cultural weight as a base.
These Designer Divinities are made using almost 100% found and repurposed materials. They are gods built from refuse or fallen angels rising from the ashes of consumerism. I created each one to be used as props or decor for specific events & spaces but they have all gone on to live their lives in a variety of ways since.
Each of the sculptures serves a practical use; a fountain, a lamp, a serving platter or a fortune teller with inbuilt game software.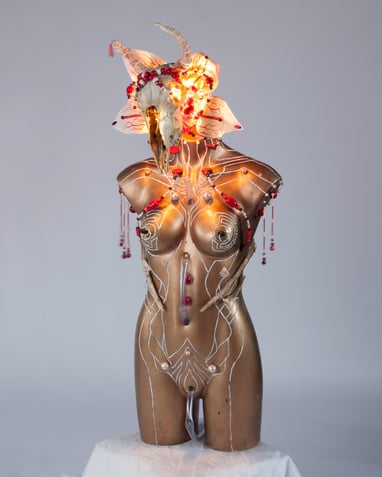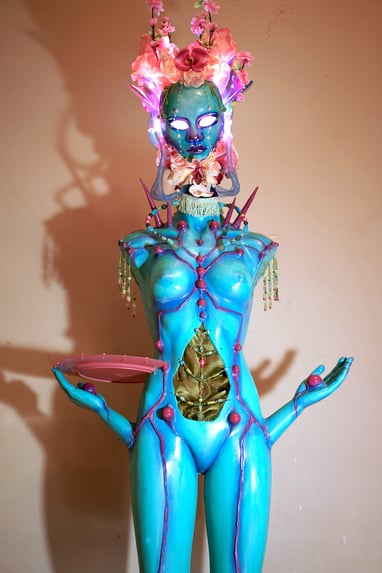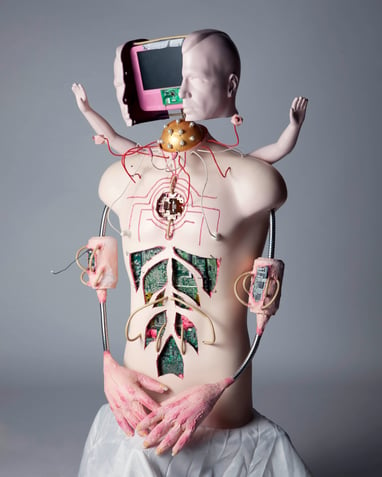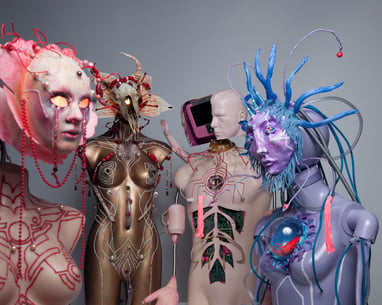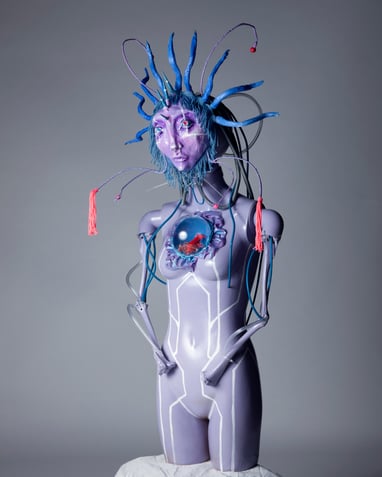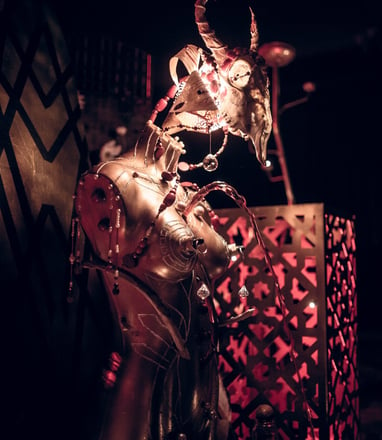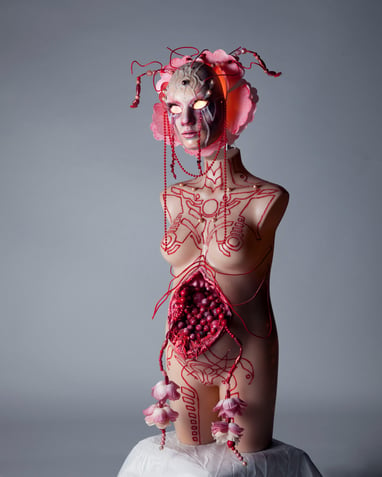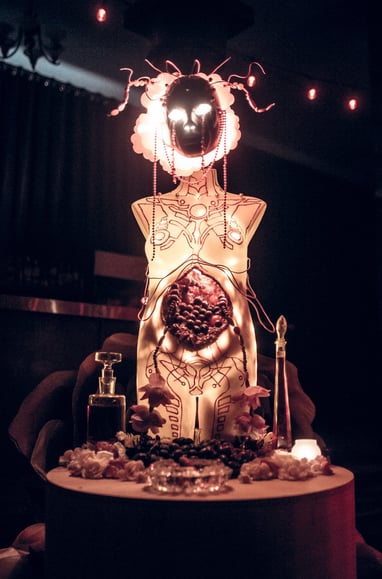 Paradise Circus
2018 - 2019
Paradise Circus is a collection of paintings predominantly in gouache. The concept behind it came from a desire to understand and document my environment at the time. This world was chaotic, theatrical and unconventional, I could see everything through a playful though often dark lens and reality seemed incredibly surreal. There was suicide and psychosis in my close community over these years which understandably had an effect on what I was creating.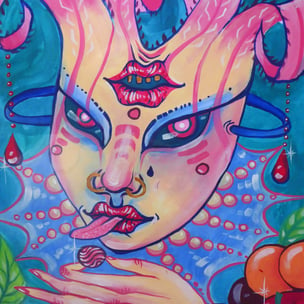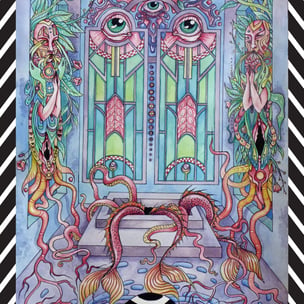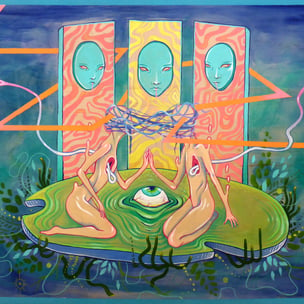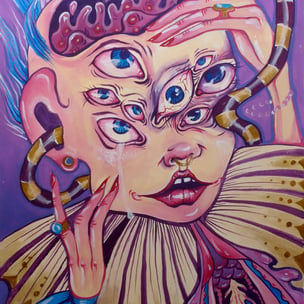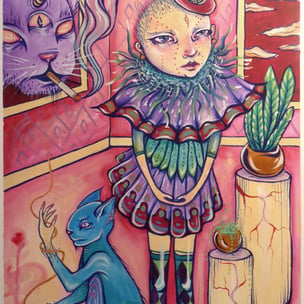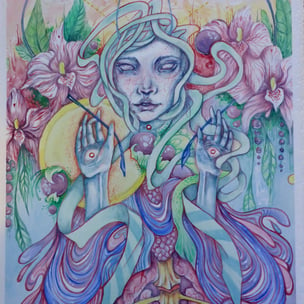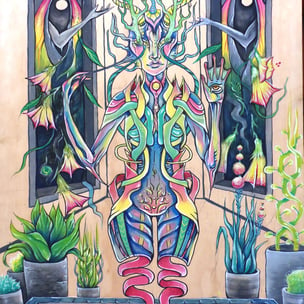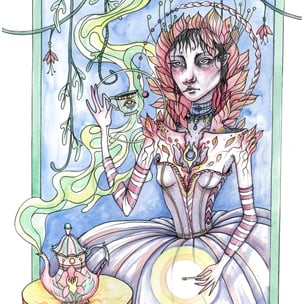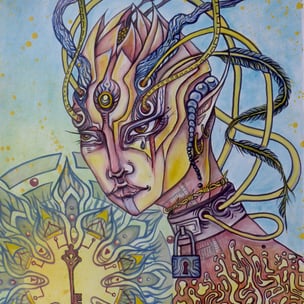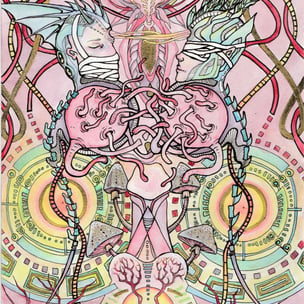 Xenophilia
2016 - 2018
The era of Xenophilia was a time of immense personal growth and discovery. By implementing ritualistic methods into my process I began to find spiritual importance in my creative practice and these entities began to form. They tend to represent a convergence of concepts, or a personification of a complex net of concepts. They engage in symbolic activities as religious icons do in catholic murals. Xenophilia was a celebration of these beings and a way for me to create my own pantheon of divine deities.